Woning van Bet van Beeren
Tussen de vele foto's die in het huis gevonden zijn, waren foto's van een Magnumfotograaf, die in de vijftiger jaren foto's had gemaakt van het interieur van tante Bet.
Zoals in veel Jordaneze huizen, stond het er vol met allerlei pronkstukken: koperen vazen, kristal, foto's, snuisterijen. Op een van de foto's is de voorkamer afgebeeld. 
Greet had zo haar eigen inrichting van het huis in de loop der jaren, maar op zolder vonden we bijna alles wat ongeveer 50 jaar eerder bij Bet in gebruik was geweest.
Bet van Beeren's appartment
Among the  many pictures that were found in the house above the bar, were pictures of Bet's home, taken in the fifties by a Magnum photographer.
As in many homes in the Jordaan (where Bet was born) the place was packed with showpieces like copper vases, christal, pictures, baubles. In one of the pictures the front room is depicted.
Over the years Greet had her own sense of interior design, but in the attick we found practically everything that had been in use by Bet fifty years earlier.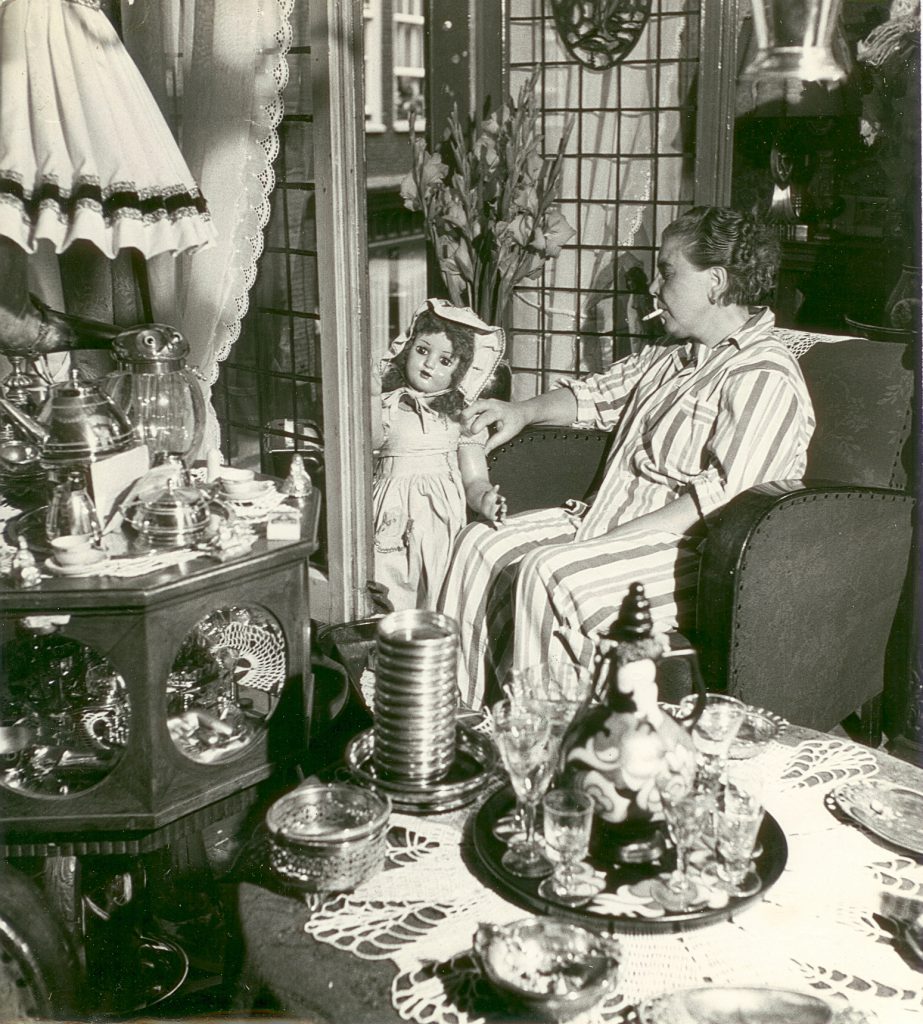 Johanna Glas en Robert van den Brink hebben hard gewerkt om de voorkamer te herstellen. Het is net alsof tante Bet even de deur uit is voor een pakje Caballero…
De plannen om van de andere verdiepingen boven het café een logement te maken, zijn in vergevorderd stadium. Je kunt dan logeren in het huis van Bet van Beeren, alsof de tijd heeft stilgestaan.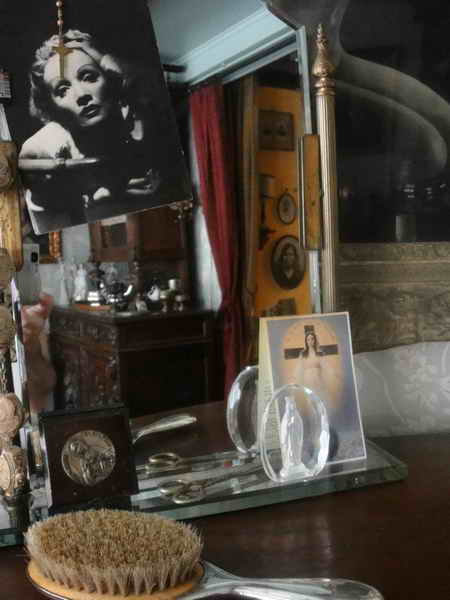 Johanna Glas en Robert van den Brink worked hard to reconstruct the front room. It's as if Bet stepped out to get some cigarettes…
Plans to develop the other floors over de bar into a small hotel all well underway.  Staying in Bet van Beeren's house, as if time stood still.